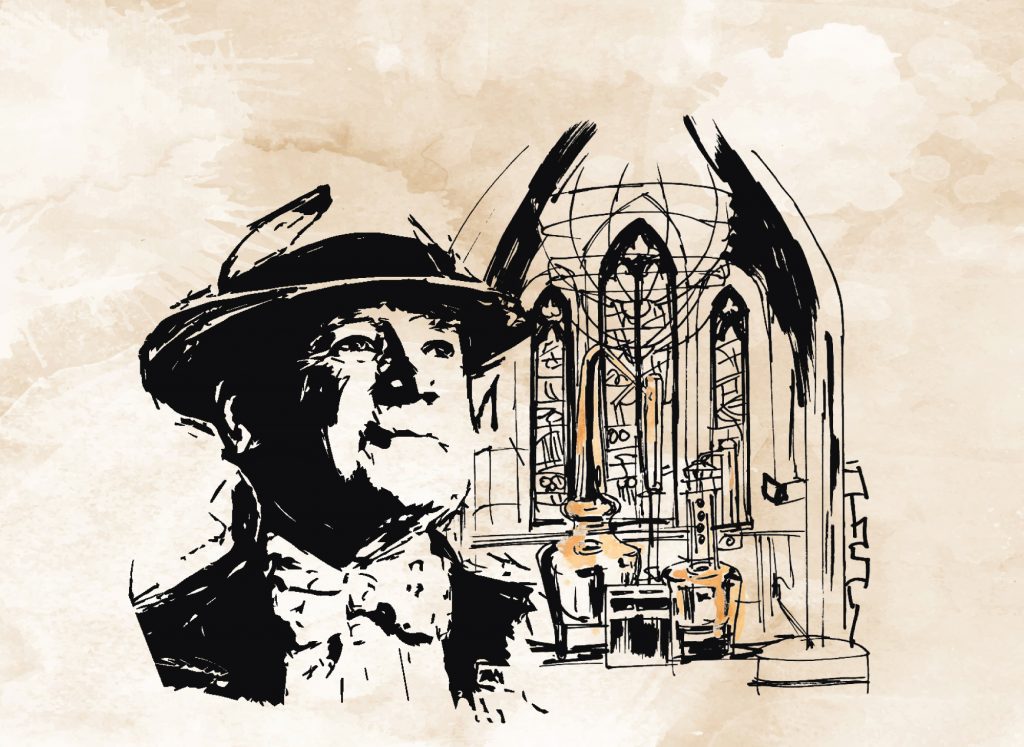 Born in Dublin, and raised in Dundalk, Pearse Lyons comes from a lengthy line of ancestry involved in the brewing and distilling business. Lyons hailed from five generations of Irish coopers, on his mother's side. Dunne's Cooperage was in Smithfield, Dublin 7 and made barrels for distilleries and breweries across Ireland. Margaret Dunne, daughter of Robert Dunne, was the first registered female cooper in Ireland.
As a young man, Pearse was passionate about science. His curiosity led him to one of his first jobs at Harp brewery, in Dundalk Co. Louth. He later went on to work a summer job at Guinness, while studying biochemistry in University College Dublin. Here his curiosity for brewing sprouted. Pearse went on to study Brewing and Distilling at the British School of Malting and Brewing, University of Birmingham and graduated with a Master's degree in 1968. He was the first Irish man to achieve a Masters in brewing and distilling.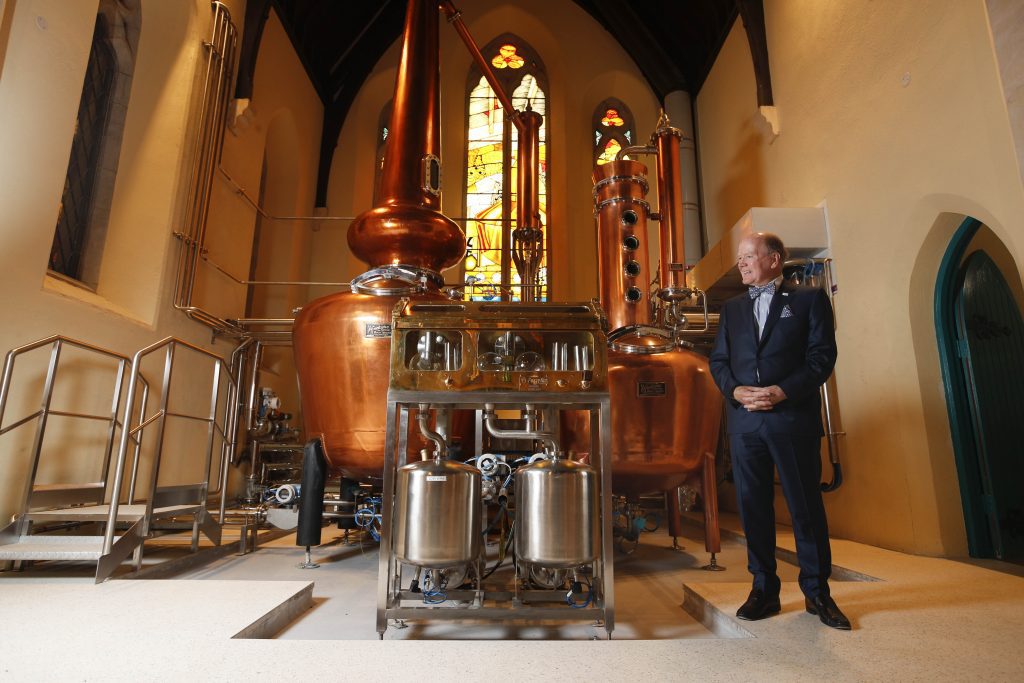 Pearse's work in Irish whiskey started in Irish Distillers as he formed part of the design team developing the new Middleton Distillery in Cork, Ireland. He worked alongside Master Distiller, Barry Crocket and stated that this was the pinnacle of his early career in Irish Distillers.
In 1976, Pearse moved to the United States on a gifted scientist visa. He had been working with Biocon, a UK-based company that supplied brewers and distillers with yeasts, enzymes, and flavoring agents, to build its Irish and UK markets. His new task was to build its U.S. market and train ethanol distillers in Kentucky. He was joined by his wife Deirdre Lyons, daughter Aoife and son Mark.
In 1980, Pearse and Deirdre created a company called Alltech. Ever the visionary, Pearse saw an opportunity to apply his fermentation expertise to provide sustainable solutions for agriculture industry using proprietary yeast technology. The company now employees over 6,000 people world-wide and celebrates more than 40 year in business.
Pearse established The Alcohol School in Lexington, KY, in 1980 which ran it for 25 years. He published and co-authored "The Alcohol Textbook," a text that evolved over four editions and soon became a key source for the beverage, fuel, and industrial alcohol industries.
In 1999, Lyons — along with his son, Mark — revived the Lexington Brewing Company, restoring the tradition of craft brewing in Kentucky. In 2012, the operation expanded to become the Lexington Brewing & Distilling Co. with the addition of Town Branch, the first new distillery to open in Lexington in more than a century. Lexington Brewing & Distilling Co. is now the largest craft brewery in the state.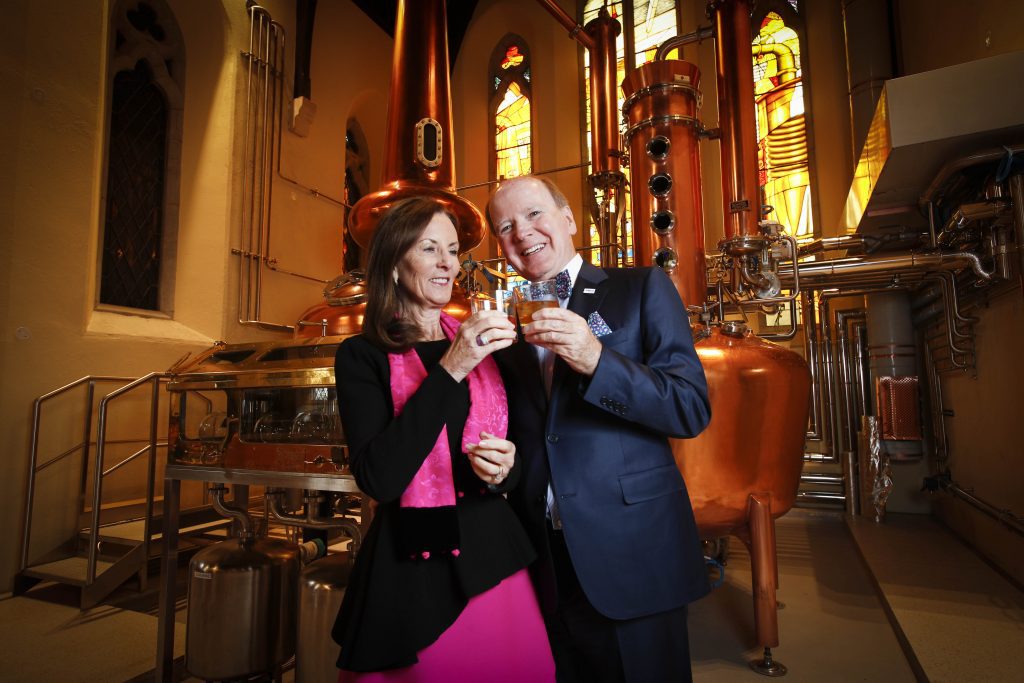 In 2012, Pearse's dream to have a distillery in Ireland began to take place. He and his wife Deirdre discovered St. James' Church in the Liberties district of Dublin 8. An old and dilapidated church would become the new home to Pearse Lyons Distillery. Little did they know that Pearse's grandfather, John Hubert Lyons, was born on Echlin Street in Dublin 8, adjacent to the distillery. The project, which was a labor of love, began in 2013 and restoration took more than 4 years to complete.
Pearse Lyons Distillery opened its doors in 2017 and produces a line of award-winning Irish Whiskeys. The Pearse 5-Year-Old Single Malt was the first to be produced by a new distillery in Ireland in more than 25 years, marking a historic milestone in the re-evolution of the Irish Whiskey industry. In 2019, the distillery began making single pot still whiskey, the traditional style of distilling in Ireland. To date, our distillery experts continue to innovate with new releases and exciting barreling programs.
Following the successes of his brewing and distilling ventures, Pearse and his wife Deirdre, set about creating a similar venture in Pikeville, Kentucky. Nestled deep in the Appalachian foothills sits their third venture in brewing and distilling: Dueling Barrels Brewery & Distillery.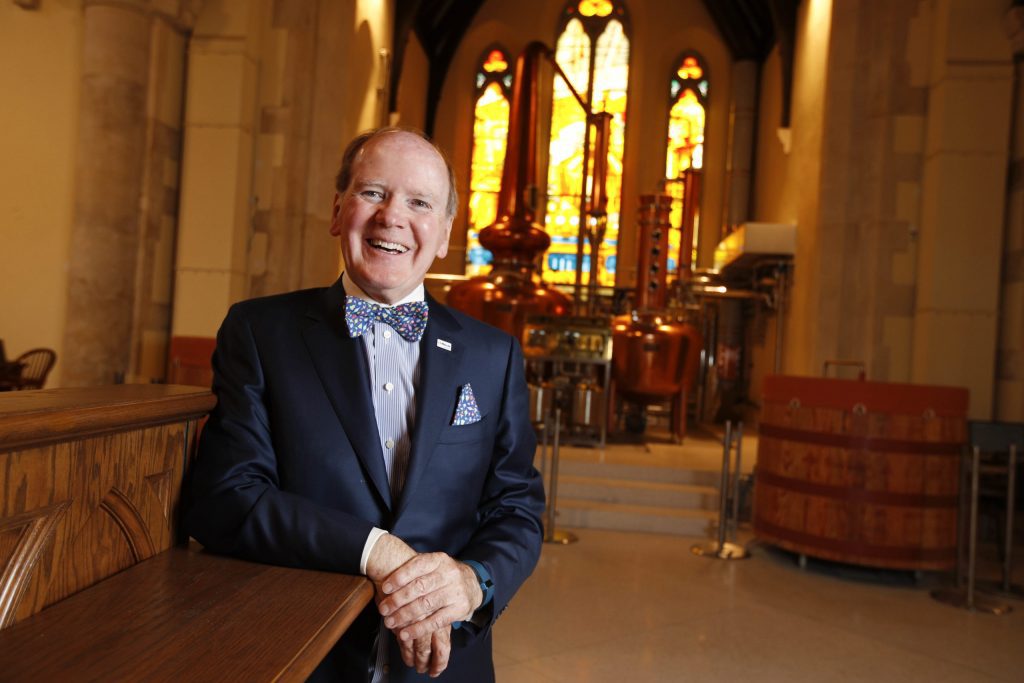 Sadly in 2018, Pearse passed away in March following a short illness. That year Pearse was inducted into the Kentucky Bourbon Hall of Fame for his significant and transformational impact on Bourbon's stature, growth, and awareness in the United States. In 2020, Pearse was also recognized by Drinks Ireland and The Irish Whiskey Association for his outstanding contribution to the Irish Whiskey category and industry. Pearse became the first person to be recognized and honoured by both the US and Irish industries for his remarkable contribution to the drinks industry.